254 West Road Trenton, MI 48183
Why Dental Design Studio?
Seek excellence!
Illuminate an entire room right when you walk in – all because of your inner confidence, beauty and happiness shine brightly through your smile.  At Jackson DDS Dental Design Studio, enjoy a team specially trained to artistically design an ideal smile just for you.
Know you will be well cared for with a calming, personalized experience in an atmosphere you will enjoy.  The focus of Jackson DDS Dental Design Studio is to create a lifelong plan for your overall smile – a comprehensive roadmap to your optimal health, comfort and beauty. 
You are our concern, and we care about your trust and contentment.   Based on the information gathered at your initial visit, we devise a life-long health plan specifically for you.  It incorporates the health of your gums, teeth and mouth as well as the overall appearance of your smile. This comprehensive approach ensures you stay on a path of optimal health, beauty, and confidence.
Enjoy all the benefits of knowing:
Your dental team is dedicated and caring.  Your comfort and satisfaction is their priority.
Your dental team is experienced and well educated.
You will be informed in advance of what to expect at your next visit.
You will receive an individual design plan that will optimize the health and aesthetics of your smile.
You will receive a schedule of treatments that will help you maintain optimal dental health and avoid problems down the road.
Your current and future cosmetic and restorative dental needs are in the hands of experts with extensive training and experience.
You will receive Dr. Jackson's personal cell phone number and he will care for any emergencies, day or night.
Many payment options are available to you to help you achieve your dental desires.
Your dental treatment is warrantied.  As long as recommended preventive and hygiene appointments have been maintained, should you encounter an accident or need repair, we will restore your dental restorations without further cost to you. 
You are treated as we would wish to be treated.
Your custom roadmap is the first important step toward making your inner smile a reality – to outwardly expressing all your inner happiness.  Decide what is important to you and focus on the possibilities.  Look forward to taking that first step and each enjoyable step thereafter to achieve and maintain your brilliant smile and optimal health.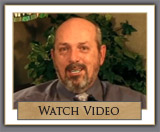 Patients rave about
their smile makeovers
from Jackson DDS
Dental Design Studio.