254 West Road Trenton, MI 48183
Realizing Your Inner Smile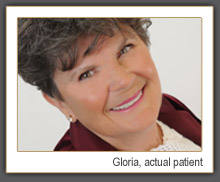 Your inner smile radiates your inner spirit.  When you hide your smile due to embarrassing flaws, you reflect to the world that same fear, discomfort and shame.  Let Jackson DDS Dental Design Studio help you exude all the joy and self-assurance that is truly inside of you through a smile makeover custom designed just for you.  Feel great as you laugh openly, radiate confidence, and express who you really are through a beautiful, healthy smile.  After your smile makeover, enjoy a renewed confidence, helping you to achieve your dreams – walk in a room and present ideas with self-confidence; realize you are deserving of all you plan to achieve.  Share yourself with others by opening the door to friendship with a gorgeous, welcoming smile! Experience renewed self-confidence and pursue your future with pride!  This is your life – make your inner hopes, dreams and smile become a reality.
Smile Makeover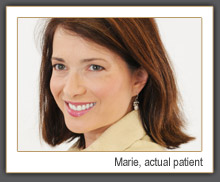 Your smile greatly affects your appearance in both large and small ways.  When you have major dental problems like missing teeth or jaw misalignment, your entire facial structure can change as your bone and soft tissue begins shrinking away.  Or, maybe your smile concern is strictly appearance related.  If your teeth have become yellowed and dull over time, you may have no idea what a difference bright, white teeth can make to your glowing appearance.  Your smile should always look and feel great.  For your custom smile makeover, Jackson DDS Dental Design Studio will evaluate all of your smile needs from major reconstructions to minor aesthetic improvements.  Be amazed at the dramatic difference a beautiful and healthy smile makes in your life!
Advanced Cosmetic, Reconstructive and Comprehensive Dentistry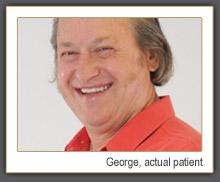 Embrace the smile of your dreams. Only through a comprehensive dental approach can you achieve your best smile possible.  Feel great knowing that Jackson DDS Dental Design Studio weaves the best of restorative, cosmetic and preventive dentistry all into one seamless treatment plan custom tailored to your needs.  Your health, beauty and maintenance are treated with the most advanced dentistry available and the utmost in care.   Once you achieve the smile of your dreams – the true reflection of your inner smile – feel confidant knowing our care for you doesn't end there.  Enjoy continued optimal health and beauty on a personalized maintenance plan, ensuring your gorgeous smile is protected for years to come.
Specialty services offered:
Crown and Bridge
Dental Implants
Sheer Veneers
Lumineers
Revoluntionary Deep Bleaching
Orthodontics
Clear Correct Orthodontics
Digital Radiographs (X-Rays)
Tek-scan, Computerized Occlusal Analysis System
Laser Dentistry
Conscious Sedation
Your advanced dentistry is more than just placing a crown or whitening your teeth.  A beautiful smile must also be functional and feel fabulous.  Advanced reconstructive dentistry solves the most difficult dental problems so that you can enjoy a comfortable, healthy life, filled with confidence and pride in the image you present to the world. Embrace your dreams…call today!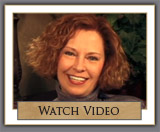 Our patients talk about
their confidence after coming
to Dental Design Studio.